SULFATE-FREE | PARABEN-FREE | GLUTEN-FREE | CRUELTY-FREE | VEGAN | DERMATOLOGIST APPROVED
Bundle Details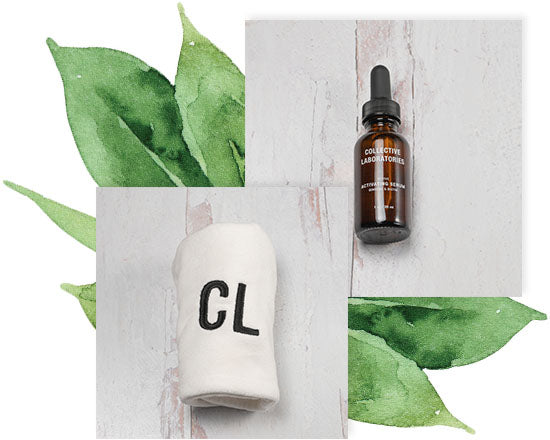 Activating Serum A daily-use revitalizing serum that treats the scalp with amino acids, minerals, and powerful botanicals that help rebalance oil levels and maintain healthy hair growth.
Microfiber Hair Towel Say hello to more shine and less frizz. This hair towel is a gentle, hands-free solution to drying your hair quickly and evenly without heat.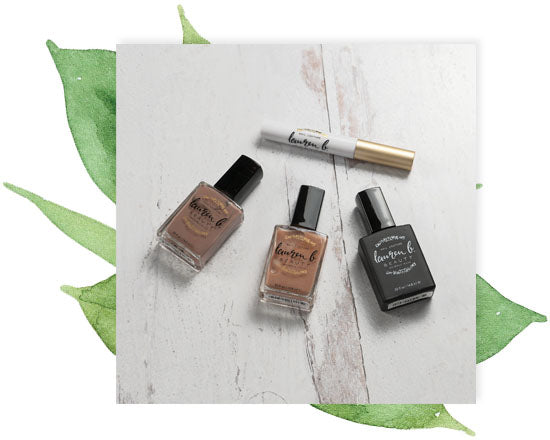 Nail Growth Serum Salvation serum for fragile, brittle nails that refuse to grow.
Nail Perfecter Base Coat One coat smoothes out ridges, masks spots or discoloration and leaves a pretty matte finish.
Hollyhock Polish Color At first glance it looks like a light sandy color, but at second glance you will see it is a beautiful blend of light pink, lilac, mauve and creamy khaki tones that truly goes with everything – plus has just enough depth for all skin tones.
Top Coat Using a breakthrough technology utilizing a revolutionary patented pro-wear oligomer, a photo-initiator that cures under natural light to harden and increase the durability by preserving film flexibility for record wear. Provides limitless shine and instant volume creating the perfect gel-like look.
Buy Now
Cannot be combined with offers
About Us

Collective Laboratories
Collective Laboratories is on a mission to shed the shame of hair loss with globally sourced, nature-derived products that are proven to bring you the best in scalp and hair care. Hair that you're proud of deserves products that you're proud to use. No sulfates, no parabens, no shady business.

Lauren B. Beauty
Lauren B. products are proudly made in the U.S.A. and never tested on animals. We believe you should never have to compromise your health for having beautiful long lasting nails. Everything we create is vegan-friendly, cruelty free, and free of harsh chemicals like formaldehyde, DBP, toluene, formaldehyde resin and camphor.
Giving Back
Our sense of purpose is demonstrated by our actions that are focused on creating long-term value and positive social impact for our communities. Your purchase helps to support our social responsibility work - giving us the opportunity to drive positive change that we are proud of.

We are proud to announce that we will donate a portion of the Head to Toe Bundle sales to City Hub And Network for Gender Equity (CHANGE) - the first international coalition of cities committed to advancing gender equity in local governments and policies.
Launched in Fall 2020 with fellow founding cities London, Barcelona, Freetown, Mexico City, and Tokyo, CHANGE will use the City of Los Angeles Gender Equity plan as a model for identifying disparities and implementing systemic changes across city operations. Member cities will promote gender equity initiatives and policies, exchange best practices in tackling gender-based injustice, and track their progress on eliminating disparities.
LEARN MORE