Clean & Potent Ingredients
We travel the globe to discover precious botanicals and use science to harness the best nature has to offer.
SEE ALL INGREDIENTS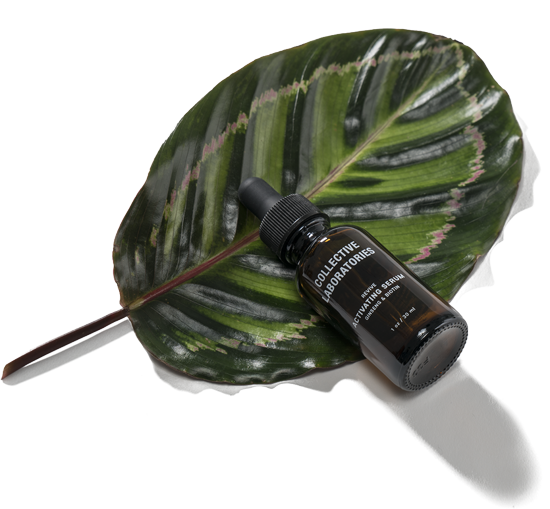 Sustainable & Cruelty Free
Our sense of purpose is demonstrated by our actions that are focused on creating long-term value and positive social impact for communities, globally.
Product purchases help support our social responsibility work - giving us the opportunity to drive positive change that we are proud of.
The Science Behind the Serum
It took us 20 years to find the ingredients used in our Activating Serum. All of our ingredients are included in our formulation for a reason — each have properties which lend themselves to superior scalp health, follicle function, and growth promotion.
Learn more
Start Your Hair Growth Journey Today

Risk-free. Cancel or change your subscription preferences anytime after purchase.

Buy Now
Free Scalp Massager with First Purchase | $59.00  $39.00




From Nature
Lilac Stem Cells
Pumpkin Seed Oil
Ginseng Root
Biotin
Burdock Root
Bergamot Fruit Oil
Malabar Kino Bark
Oat Bran Extract
Argan oil
Coconut Oil
Hydrolyzed Jojoba Esters
Pequi Fruit Extract
Saw Palmetto
Shikakai Extract
Soap Bark (Quillaja)
Tamarind
Plumeria Flower Extract
From Science
HotFlux®
Zinc Gluconate
Ethylhexylglycerin
Panthenol
Potassium Sorbate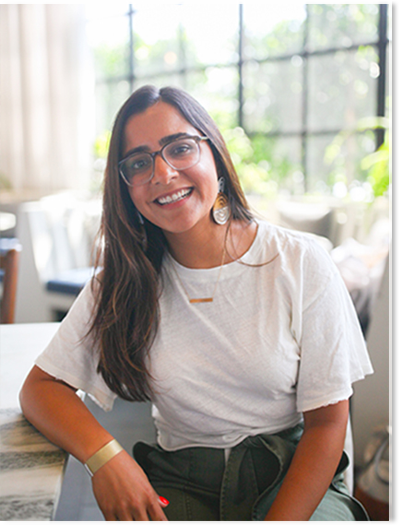 Our Story
My struggle with hair loss began at age 30 after the birth of my son, Eli, and then continued after my second child, Ruby, several years later. As the years went by, my hair slowly started to restore itself. But then, at age 39, I suffered a stroke. The physical symptoms of the stroke, emotional stress, and a combination of medications brought my hair loss back with a vengeance.
After these big life events, I was desperate to return to my full self. I made countless trips to the drug store and consulted with experts - but I was left feeling lost, confused, and convinced that there was no effective and natural solution to help my hair.
Thankfully, I am the daughter of two Pakistani immigrants. So I called in reinforcements -- my family! I found myself using traditional Ayurvedic recipes from my Pakistani family and friends -- instead of products that were full of harsh chemicals -- to grow my hair back. And guess what they worked!
So, one month after my stroke, I began a journey to formulate a safe, natural and effective solution for scalp and hair preservation and growth. I'm eager to share Collective Laboratories with the world — and help people everywhere shed the shame of hair loss and focus on a stronger, healthier version of themselves.
Sarah Fotis, CEO and Co-Founder
We want you to hear from you
Is Activating Serum safe for men and women?
While the underlying causes of hair thinning can be different for men and women, everything we make here at Collective Laboratories is designed to work for all people–regardless of gender.
I'm not currently losing hair, but I want to prevent it. Will this help?
Yes! Prevention is the most effective measure that you can take against thinning hair. The active botanicals and science-backed ingredients in Activating Serum help nourish your scalp and maintain follicle health. With regular use, Activating Serum helps maintain your hair's normal growth cycle.
Why is this a subscription?
You wouldn't use an anti-aging cream once and expect to see results, right? The same goes for your hair. Consistency is key when it comes to supporting the health of your scalp and strands, and it's the little steps you take every day that really make a difference.That's why we decided to offer Activating Serum in a subscription – so it's easier to continue supporting your hair every day.
When will I start seeing results?
Activating Serum starts working immediately, but it can take up to three months for you to see noticeable results simply because it takes a while for your hair cycle to respond to treatment. Patience and consistency are key; new hair doesn't happen overnight.
Where are your products made?
We source ingredients from around the world, but we make our products in our lab in California.
Can I use these products if I'm also using prescription hair loss medication?
Yes, our products work with internal prescription hair loss medications like finasteride and topical medications like minoxidil. If you are using other topical medications, please check with your doctor first before layering treatments.
Customer Testimonials
Join 20,000+ Happy Customers!
See their real stories from using our serum below.